Toe Surgery to Correct Hammertoe, Bunions, Fractures, and Other Conditions
Our team of orthopedic doctors performs advanced toe surgery at their Cedar Park, TX, and Austin, TX, offices. Our procedures can benefit patients suffering from a number of conditions, including hammertoe, bunions, pinched nerves, or broken bones. At Orthopedic Specialists of Austin, we proudly use state-of-the-art technology, including arthroscopes. These cameras enable us to perform highly precise surgeries through tiny incisions. Our minimally invasive techniques can shorten your recovery and minimize scarring. We will also provide post-operative care to further speed the healing process.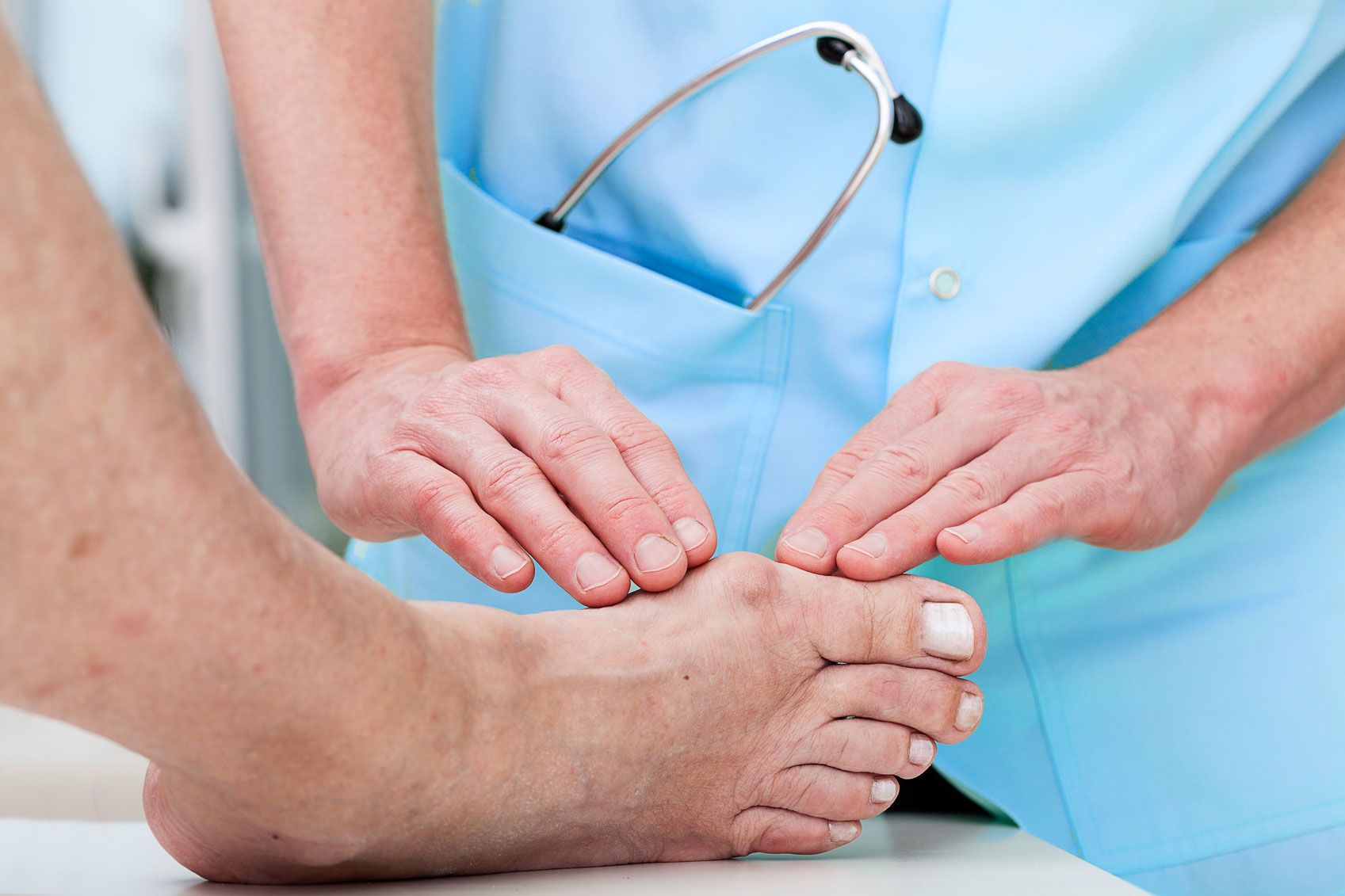 Are You a Candidate for Toe Surgery?
If you have developed any of the following conditions, you may be a candidate for toe surgery:
If your toe joints bend abnormally, your toe will face downward, rather than outward. Eventually, this could lead to irritation and pain. Corns or calluses (or both) may also develop.

Bunion:

A bunion is a projection of bone from the side of your big toe. The bump will slowly grow over time. As it gets larger, you could experience chronic pain, arthritis, or bursitis.

Pinched nerve:

Pinched nerves usually occur between your third and fourth toes. As a result, you may experience cramping, numbness, or a tingling sensation in your foot.

Broken bone:

Often, we can treat a broken toe simply by taping or immobilizing it. However, if the break is severe, you may require surgery.
Although our doctors are world-class surgeons, they take a conservative approach and will never recommend surgery if it is unnecessary. Your physician will evaluate your symptoms and he may also take x-rays, computed tomography (CT) scans, or magnetic resonance imaging (MRI) scans of your foot. Then he can determine whether surgery or a different treatment is right for you.
Surgical Options
Our doctors perform a wide range of toe surgeries. The most appropriate option will depend on your particular condition and the natural alignment of your toe. Common surgeries include:
Arthroplasty:

To relieve the effects of hammertoe, your doctor will remove a small piece of bone, which will allow the joint to straighten normally.

Arthrodesis:

Arthrodesis is appropriate for both bunions and hammertoe. Your surgeon will trim the ends of the bones on each side of the joint. He will also remove a small amount of cartilage. Then he will stabilize the joint with pins, allowing it to straighten as it heals.

Tendon transfer:

During this hammertoe surgery, your doctor will move the tendon from beneath your joint to the top of your toe. Once in place, the tendon will pull and straighten the joint.

Basal phalangectomy:

If you have a particularly severe hammertoe, your doctor will remove a small part of the bone beneath your affected toe.

Weil osteotomy:

Weil osteotomy is another option for both severe hammertoe and bunions. Your surgeon will remove part of the metatarsal joint, found at the base of your toe. Then he will use pins to stabilize your toe as it heals.

Exostectomy:

During this procedure, your doctor will remove your bunion from the side of your joint. He will almost always perform this surgery in conjunction with another treatment.

Nerve removal:

If you have a particularly severe pinched nerve, your doctor may actually remove it to achieve lasting pain relief.

Surgery for fractures

Your doctor may place pins in your toe to aid the healing process. Typically, he will perform this treatment four to six weeks after you break your toe.
Although our doctors are world-class surgeons, they take a conservative approach and will never recommend surgery if it is unnecessary.
Recovery from Toe Surgery
Recovery from toe surgery will depend on the type of procedure you undergo. In some cases, you may be back to normal activities in just a few weeks. However, if you have a more complex procedure, such as Weil osteotomy, full recovery may take up to six months. We will provide appropriate medications and regular checkups to ensure that you are healing properly. We will also refer you to a physical therapist to speed your recovery.
Contact Orthopedic Specialists of Austin
Conditions of the toe can be painful and impact your ability to engage in your favorite activities. Our doctors can restore your comfort and your health for lasting relief. Contact our office to schedule an appointment and learn more about your treatment options.