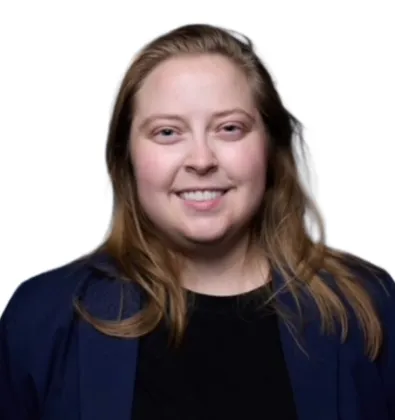 Paige Barnard, PT, DPT, OCS
Physical Therapist

Paige obtained her Doctorate of Physical Therapy from the University of Mary Hardin-Baylor in 2021. She has since pursued an Orthopaedic Residency with Evidence in Motion where she became a Board-Certified Orthopaedic Clinical Specialist (OCS) through the American Board of Physical Therapy Specialists (ABPTS) in 2023. In addition to her residency, she has pursued other certifications that include treating Parkinson patients with her certification of Lee Silverman Voice Treatment (LSVT)-Big. She has spent the majority of her time practicing in an outpatient setting utilizing her Orthopaedic Residency skills and knowledge in addition to other interventions such as dry needling, myofascial cupping, kinesiology taping, and instrument assisted soft tissue mobilization (IASTM). She enjoys treating a wide range of conditions from both Orthopaedic diagnoses to neurological diagnoses focusing on balance, strength, and mobility.
In her free time, Paige enjoys off-roading with her bike and Jeep, watching soccer and football, playing pickleball, hanging out with her friends, and playing catch with her dog.