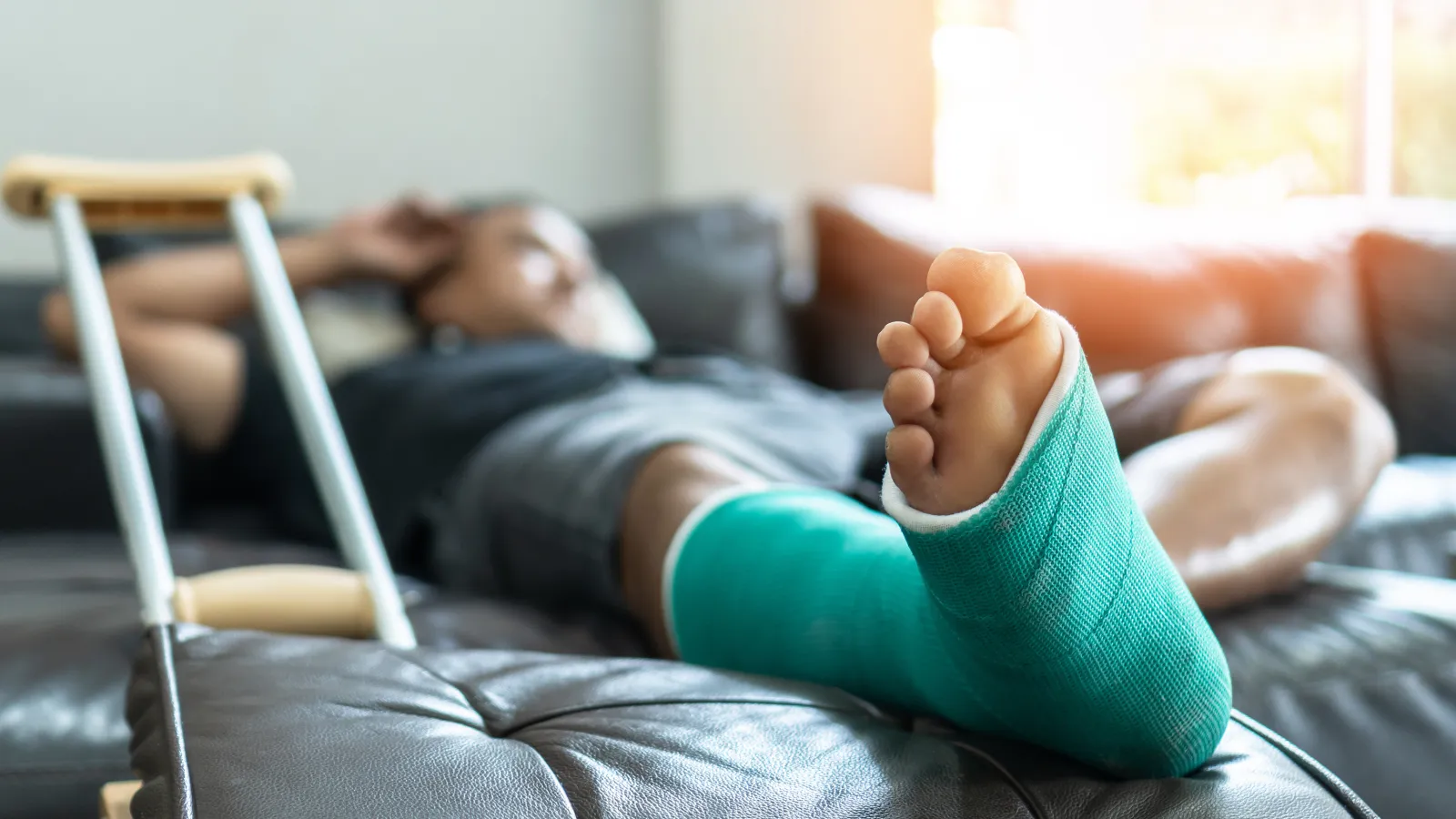 Ankle surgery relieves chronic ankle pain, improves mobility and movement, and allows patients to enjoy their favorite activities again. The key to experiencing all of these benefits is a successful recovery.
At Orthopaedic Specialists of Austin in Austin, TX and Cedar Park, TX, Dr. Andrew Ebert performs ankle surgery for patients with a broken or fractured ankle, arthritis, lateral ankle pain, and other conditions. He uses innovative techniques and minimally invasive procedures (when possible) to restore function and minimize recovery time.
Here are 5 things to do when recovering from ankle surgery:
Rest, Rest, Rest
Sleep helps the body heal in two essential ways. First, it gives you the opportunity to focus on other issues within the body. The brain recognizes when certain parts of the body need healing and will release hormones that encourage tissue growth and repair. Secondly, your blood pressure drops when you sleep, causing the rest of your body to relax. This reduces inflammation and promotes healing.
More sleep in the first few days after surgery may reduce recovery time.
Take Your Prescribed or Recommended Medications
Dr. Ebert may prescribe painkillers, antibiotics, steroids, or other medications following your surgery. Be sure to take these according to the directions on the bottles. Always discuss any additional medications with your doctor before taking them.
Reduce Inflammation
Inflammation is normal after surgery. In fact, it is the first stage of healing. However, gravity causes even more fluid to rush to the surgical site. This may cause some discomfort, but it should not cause more pain.
Besides sleep, ice, compression, and elevation will help reduce swelling in the ankle. NSAIDs like ibuprofen and naproxen can also relieve inflammation and pain.
Swelling that gets worse after 48 hours following the procedure should be reported to your physician.
Resume Gentle Exercise
After about four or six weeks, the patient should be able to put more weight on his or her ankle and resume gentle exercise. Stretching and daily activities help rebuild the joints and regain range of motion. Talk to your orthopedic surgeon about which exercises are safe to perform during this stage of recovery.
Patients should also begin working with a physical therapist regularly. Be aware that it may be up to 12 months before you can engage in all of your favorite activities.
Contact Your Orthopedic Surgeon When Necessary
There are several reasons patients reach out to their orthopedic surgeons after treatment, including:
Foul smell
Pus or redness at the incision site
Persistent discomfort
Fever
These symptoms could indicate an infection or other serious condition. Report any other concerning symptoms to your orthopedic surgeon as soon as possible.
Minimally Invasive Ankle Surgery in Austin, TX
Are you suffering from chronic ankle pain? Dr. Andrew Ebert specializes in the foot and ankle. He uses the latest surgical techniques to treat simple and complex conditions.
Begin your journey to pain relief today. Call (512) 476-2830 to schedule a consultation at our Austin, TX or Cedar Park, TX office. You can also request a consultation online.