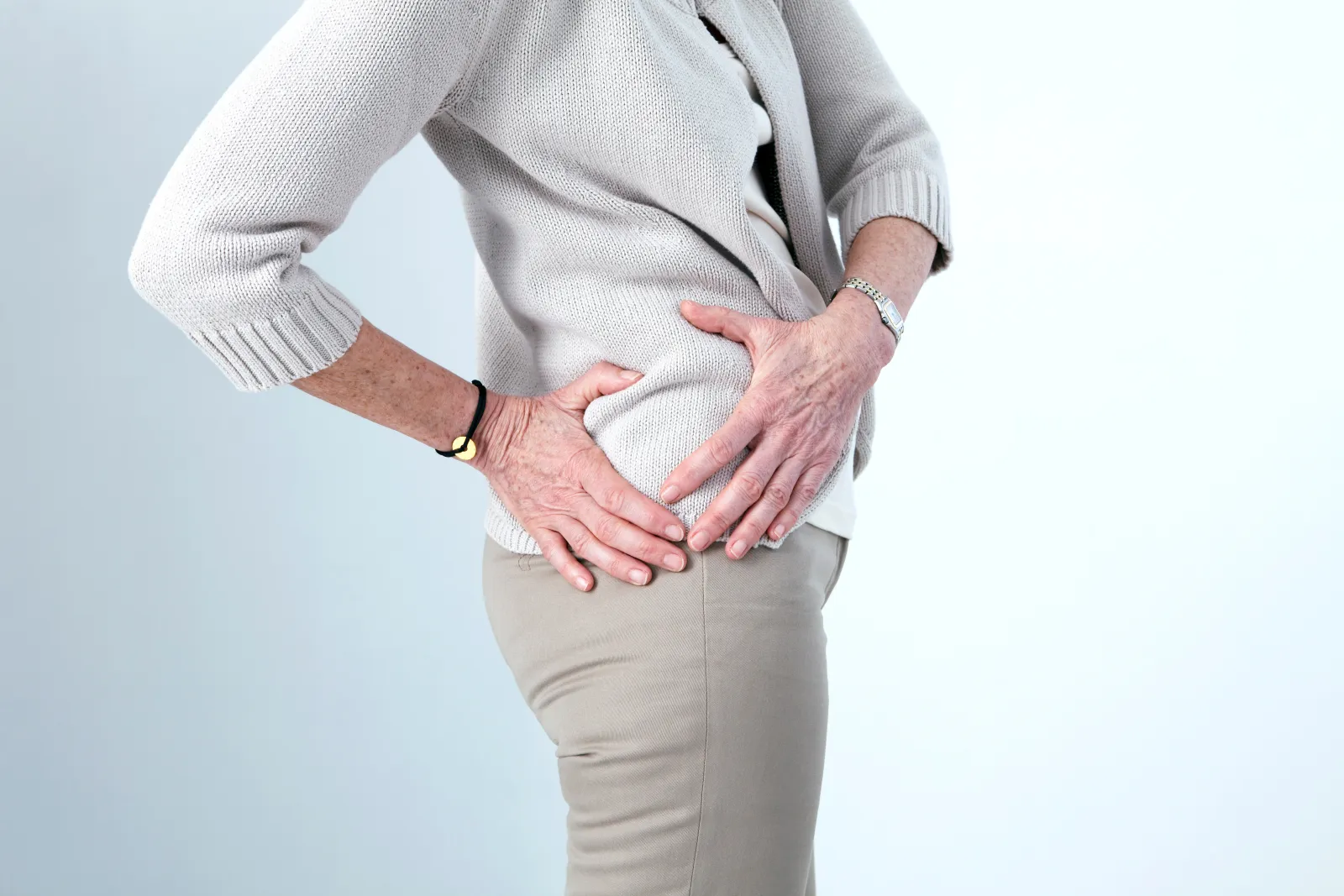 Hip replacement surgery can be life-changing, restoring your ability to walk and get around normally again. Recovering from
hip surgery
will take time, however, and it's important that patients understand this. During the consultation process at our
Austin, TX
orthopedic surgery center, our surgeons always take time to provide realistic timelines and expectations following surgery.
With this in mind, we would like to offer a little advice on how to manage pain after your hip replacement. While timeframes and dosages can vary from patient to patient, these general tips should help you remain as comfortable as possible after a major surgical procedure.
How Long Does the Discomfort Last?
The pain after a hip replacement will typically last about four to six weeks, though patients will notice improvements from week to week as the healing process continues. Even though the pain will last for some time, rest assured that this is natural and that you can do a lot to manage the pain.
Take Prescription Pain Relievers as Directed
Since soreness is pronounced in the first weeks after hip replacement, patients are prescribed pain killers to help reduce serious discomfort. Be sure to take these pain killers as instructed, and that you do not exceed the recommended dosage. As your pain diminishes, you can switch to over-the-counter pain relievers as needed.
Keep Your Legs Elevated
Keeping your legs elevated after surgery can help reduce the discomfort you experience, making recovery more tolerable. The team at Orthopaedic Specialists of Austin can offer insight into how long you'll want to keep your legs raised, and any stretches or movements you can do to promote circulation in the legs while recuperating.
Use Cold Compresses
Cold compresses after surgery are ideal for managing pain, reducing swelling, and promoting greater comfort as you heal. Be sure to leave the cold compress on for about 20 minutes max before leaving it off for about 20 minutes. Repeat this process as necessary.
Work Closely with Your Physical Therapist
Soon after your hip replacement surgery, a physical therapist will help guide your recovery. They'll let you know what small movements of the feet, ankles, and legs are permitted to promote circulation, and offer additional insight into how you can heal most effectively. Make sure to follow your physical therapist's instructions closely.
Take Things Slow When You're Getting Back on Your Feet
After a few weeks, you're be back on your feet again and gradually returning to normal activities. Make sure to take things slowly as you're getting used to standing and walking. Pain and tenderness is common as you're getting accustomed to putting weight on your hip. Again, work closely with your physical therapist and follow their instructions for post-op care.
Attend All Follow-Up Visits as Scheduled
In addition to meeting with your physical therapist, there will be multiple follow-up visits with your surgeon. This will be to monitor your recovery and determine how well the healing process is going. The team at Orthopaedic Specialists of Austin will offer insight into what you're experiencing, and can give you more detailed advice for care.
What If My Pain Does Not Improve?
If your pain doesn't improve after surgery or gets worse, it's crucial that you contact your surgeon as soon as possible. This could be the sign of a serious issue that requires immediate professional attention and care.
Learn More About Hip Replacement Surgery
To learn more about recovering from hip replacement surgery and other aspects of the healing process, be sure to contact our team of joint specialists and orthopedic surgeons. You can reach our office by phone at (512) 476-2830.