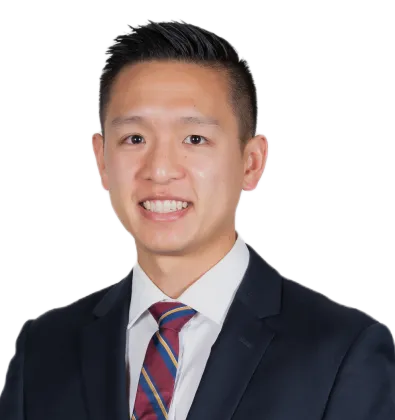 Harrison F. Kay, M.D
Elbow, Wrist & Hand Specialist

Dr. Kay is our hand, wrist, and elbow specialist and recently came to Texas to join our team of orthopedic doctors here at Orthopaedic Specialist of Austin. Dr. Kay is committed to restoring the function of injured hands and wrists while helping patients understand their injuries, non-surgical treatment, and orthopedic surgery options.
Dr. Kay has published several articles in peer-reviewed orthopedic and hand surgery journals including, the Journal For Bone and Joint Surgery and the Journal of Hand Surgery.

When he isn't practicing surgery or treating patients here in our Austin-area orthopedic clinics, Dr. Kay enjoys playing volleyball, cooking, and exploring national parks with his wife, Andi.

Services / Specialties:
Carpal Tunnel Syndrome
Trigger Finger
Tendon Injuries and Tendonitis
Hand and Wrist Arthritis
Sports Injuries
Fracture Fixation
Wrist and Elbow Arthroscopy
Injections and Bracing
Residency:
University of Southern California (USC)
Fellowship:
Washington University, St. Louis
Patient Testimonial:
Anton Nel
For a professional pianist, suffering a hand injury could mean the end of your career -

Not for Anton Nel.