E. Matthew Heinrich, M.D.
Dr. E. Matthew Heinrich is a board-certified total joint replacement specialist for patients seeking top-quality results.
His minimally invasive techniques and complex revision treatments help many people once again take part in the activities they enjoy.
He is also a founding member of Orthopaedic Specialists of Austin, located in Cedar Park, and Austin, TX.
Meet Dr. Heinrich
Our Total Joint Replacement Specialist
Dr. Matthew Heinrich specializes in joint replacement, drawing on a vast repertoire of skills acquired through extensive training and nearly 20 years of hands-on experience.
Whether you can benefit from minimally invasive techniques or need complex revisions, he focuses on resolving joint issues using the most conservative steps possible. For optimum results, he focuses on reestablishing bone stock and joint mechanics. Included among his techniques are mini-incision hips and unicondylar knee replacements for quicker recovery.
Board-certified and fellowship-trained, Dr. Heinrich is also a consultant and a clinical assistant professor for The University of Texas Medical Branch. He is also recognized by his fellow orthopedic surgeons for service in the Texas Army National Guard and Naval Air Reserves.
If a joint is causing you pain, contact our office to schedule an appointment with Dr. Heinrich. We have offices in Cedar Park, and Austin, TX.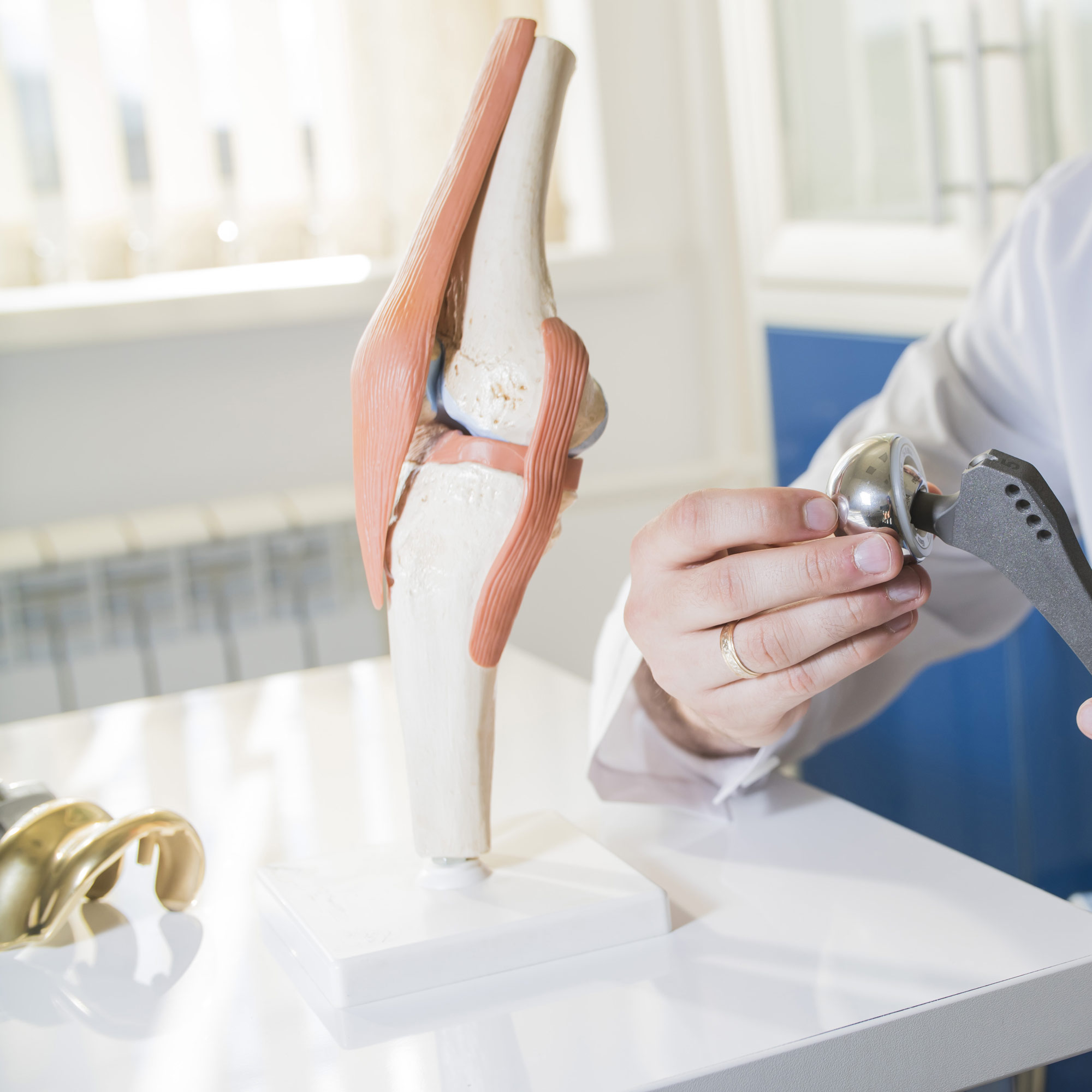 "Dr. Heinrich Is a Brilliant, Kind, and Meticulous Surgeon"
Dr. Heinrich did a fabulous job on my knee replacement. He was compassionate and patient in every interaction I had with him. His staff was very helpful and willing to answer the silliest questions! The online resources through the Force App got me ready for this difficult surgery. I am not sure I have every felt so ready for a surgery as I was for this one, the education with each video as the weeks led up to it made the whole idea of a replacement less daunting...
View On Google
Dr Heinrich is a brilliant, kind, and meticulous meticulous surgeon, who even designed the prosthetic for the knees. He quickly got me back on the dance floor after surgery, and discovered a bulging disc and then referred me to Dr Moghimi, who was able to address the issue non surgically. The doctors and staff provide the best quality care and results with minimally invasive surgery. I highly recommend Orthopedic Specialists of Austin.
View On Google
Why Choose Dr. Heinrich
For Your Total Joint Replacement?
Dr. Heinrich and the
entire team
at Orthopaedic Specialists of Austin are board-certified and fellowship-trained.
Experienced
Dr. Heinrich has been a practicing orthopedic specialist for almost two decades. In addition to being board-certified, he also earned an orthopedics fellowship at Baylor College of Medicine. In 2004, Dr. Heinrich teamed up with Dr. Robert Josey to found Orthopaedic Specialists of Austin.
Specialized
Unlike an orthopedic generalist surgeon who treats a variety of injuries or diseases, Dr. Heinrich focuses specifically on joints. This specialization pays off with a high level of expertise. While a generalist may perform a knee surgery a few times a year, Dr. Heinrich typically performs knee surgeries every week throughout the year.
Patient-Focused
Dr. Heinrich takes the time to get to know his patients and answer all their questions, no matter how small. It is important for his patients to feel confident and comfortable while in his care.
Seeks Conservative Solutions
It is the mission of Dr. Heinrich and every doctor at Orthopaedic Specialists of Austin to provide the most conservative treatment possible and give our patients the quickest recovery.
Helping the Residents of Austin and Beyond
Changing Lives
Each year, Dr. Heinrich travels with a small team of other medical professionals to Guatemala for a week-long mission in partnership with Faith in Practice, an organization that provides medical care to the poor of Guatemala. With his help, they provide life-changing surgeries to patients traveling from all over the country.
A Doctor Who Gives Back
Dr. E. Matthew Heinrich
"Each year more than 2,500 volunteers provide healthcare to more than 30,000 through an integrated and coordinated network of care."

Faith In Practice
Orthopaedic Specialists of Austin
Memberships and Affiliations