Orthopaedic Specialists of Austin Welcomes New Executive Leader
Seasoned Healthcare Leader Cameron Conner, MHA, CMPE Named Executive Director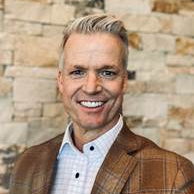 AUSTIN, TX - (November 15, 2023) Orthopaedic Specialists of Austin (OSA), a leading provider of comprehensive orthopaedic services, in collaboration with Growth Orthopedics, a managed service organization specializing in partnering with independent orthopedic practices, have diligently sought a leader who possess the necessary experience and qualities to drive growth and represent the practice within the region. Moreover, the practice sought an individual with exceptional relationship-building skills and cultural alignment with OSA. After an extensive and meticulous search, OSA is delighted to announce the appointment of Cameron Conner, MHA, CMPE as its Executive Director. Conner will assume his role on December 5th.
"The cornerstone of our orthopedic clinics revolves around our exceptional team," stated Pete McCann, CEO of Growth Orthopedics, which includes OSA. "Our compassionate staff ensures that each patient receives the highest level of care and comfort they deserve. Growth Orthopedics and Orthopaedic Specialists of Austin are thrilled to introduce Cameron Conner as the new leader at our Austin office. Cameron's compassion, integrity, and patient-centered philosophy will enable OSA to continue delivering unparalleled care and patient satisfaction. We warmly welcome Cameron and his family to the OSA family!"

OSA physician leader, Dr. Eddie Seade, shared, "At Orthopaedic Specialist of Austin, we always strive to deliver the best patient care in a collaborative and inclusive environment where every individuals' unique talents are valued and nurtured. We are excited to welcome to our team Cameron Conner as our new administrator and look forward to his leadership and deep knowledge of the business of healthcare."
Cameron Conner, a native of El Paso, TX, is delighted to return to his home state. With over 25 years of healthcare leadership experience, Conner most recently served as the practice administrator for The Orthopedic Partners in Park City. Prior to that, he held executive leadership roles while collaborating closely with orthopedic surgeons and other specialists at Intermountain Healthcare, HCA, and EmergeOrtho.
Conner holds a Master's in Health Administration from Ohio University and is a proud father of four adult children. OSA is excited to welcome Cameron Conner to the OSA family.

ABOUT ORTHOPAEDIC SPECIALISTS OF AUSTIN
Orthopaedic Specialists of Austin (OSA) is a premier provider of comprehensive orthopaedic services, committed to delivering exceptional care and patient satisfaction. With a team of highly skilled orthopedic surgeons and dedicated staff, OSA offers a wide range of specialized treatments and procedures to help patients regain mobility, reduce pain, and improve their quality of life.
###
For media inquiries, please contact: